July 2018
NSW Planning Update
Legislation designed to allow developers clarity around low rise housing has spectacularly failed to deliver in 47 LGA's – providing a major blow to housing affordability in Sydney.
Sydney needs 41,250 new homes each year over the next 20 years. This move will impact supply resulting in more people continuing to be priced out of Sydney.
The state governments back down to allow local government's further time to assess the impacts of the New Medium Density Housing Code is yet another example of the lack of cohesion between the local and state government departments. 
The perfect storm of planning approval delays, lack of planning certainty and tightening credit markets are all impacting developers bottom line feasibilities and profits. These all add up to challenging times in the development space.
What you need to know
The below is a list of LGA's with and without deferral for further information click here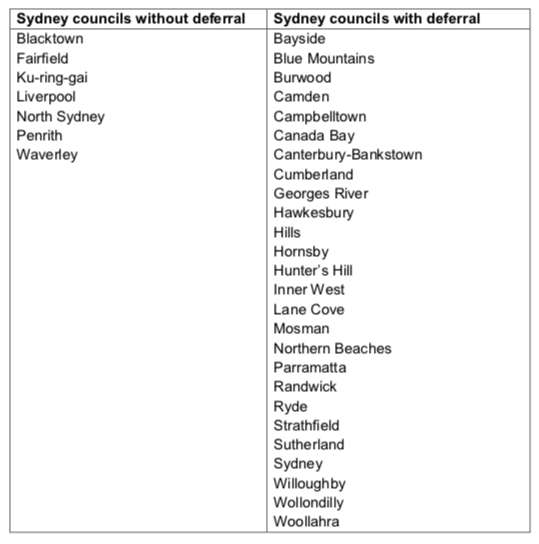 The benefits of the new Low Rise Medium Density Housing Code include:
increasing the supply of housing across NSW, especially in Sydney, which will help improve housing affordability;

better meet the needs of our changing population by providing a broader range of housing options to suit different lifestyle needs;

help to maintain the local character of neighbourhoods with a storey height limit. This will ensure the size and scale of development will fit into established streetscapes and new release areas; and

ensure a consistent approach to the good design of medium density housing across NSW.
Contact CPC to better understand the full development potential of your site to maximise the value of your asset. Email: info@crowdpropertycapital.com.au
https://crowdpropertycapital.com.au/wp-content/uploads/2018/07/Screen-Shot-2018-07-07-at-6.58.40-am.png
636
613
CPC admin
https://crowdpropertycapital.com.au/wp-content/uploads/2020/05/CPC-logo_Strap.png
CPC admin
2018-07-06 21:05:23
2020-01-08 15:55:21
Planning Alert NSW - Back down on Housing Affordability as 47 Council areas fail to introduce Low Rise Housing Legislation