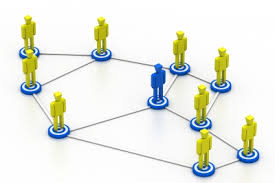 March 2017 Written By: Andrew Medal – Entreprener.com
Crowdfunding is rearranging the way that entrepreneurs finance their creative endeavors, whether they're artists or engineers. From bringing startups a needed capital boost to getting students money to go to college, crowdfunding seems to be creating opportunity in almost everything.
More and more investors are noticing the clear-cut advantages offered by crowdfunding platforms, and it's no surprise that they are rushing to claim their piece of the pie. In 2015, it was estimated that more than $34 billion was put into crowdfunding efforts.
At its current growth rate, the crowdfunding industry is multiplying in size every year. It's trickling into several types of funding models (donation, equity and lending) and an array of industries (education, medical care and corporate finance). Whether willing or not, the majority of industry markets will be facing a major disruption in how capital is moved throughout the economy.
Here are the top three industries the crowdfunding sphere is set to disrupt and why:
1. Corporate finance: From software to farm equipment
Each year, U.S. companies invest in leased tools that range from software to construction equipment. As crowdfunding persists in its growth, the companies who lease utilities as a part of their businesses will have to engage with the crowdfunding sphere. The companies that embrace crowdfunding early will rake in the benefits of accessing small businesses that flock to it as a tool.
Large finance organizations can use it as a catalyst for gaining small businesses who seek to harness leased products that are tailored to them specifically. What's more, the lower cost credit of the products they offer will appeal more to businesses that pay sky-high APRs.
For leaseholders of larger equipment, crowdfunding platforms will allow leaseholders such as farmers to finance crops and equipment from other farmers and associates. It's in this way that their crowdfunding platforms will provide communities with better access financing.
2. Real estate: From housing to business establishments
For the real estate market, crowdfunding presents a huge solution. Before crowdfunding, closing an actual real-estate deal required back and forth passing and signing of documents among lawyers. Beyond being slow, the process often added up to thousands of dollars in legal fees. Crowdfunding allows businesses of all sizes to bypass the monotonous process and dodge expenses. What's more, real-estate crowdfunding allows potential investors access to a wider array of deals.
Mark Suleman, the founder of real estate crowdfunding platform Macrocrowd, sees the benefits of this type of access firsthand. "I always hear from clients about how they struggled to access the right people and resources while looking for real estate investments abroad," he explains. "But by getting on board with crowdfunding, though I can't speak for other platforms, they're able to access quality investments into institutional real estate — globally."
It's not just accessibility that's grabbing the attention of venture capital dollars. Today's internet-reliant consumer is well beyond acquainted with making investments online. Users are becoming more and more comfortable with putting their money into crowdfunded sites. For real estate businesses who get their hands into crowdfunding, this means access to a whole new crowd of their own.
3. Consumer lending: Cars and home appliances
While banks have backed away from lending consumer and small business with credit, peer-to-peer crowdfunding platforms are leaning in. As big banks begin to take themselves out of the equation, institutional and professional investors will begin to swoop in and sign up for them too.
For financial institutions, this means learning to leverage a crowd's interest to inform their lending offers. As the trend continues, new crowdfunding platforms will pop up to cater to specific lending verticals. Imagine a crowdfunding space where consumers can get loans for anything related to transportation or kitchen appliances. In this way, brands will be able to save on financing costs while gaining on capital returns.
https://crowdpropertycapital.com.au/wp-content/uploads/2017/02/Crowd-Funding.jpg
193
262
CPC admin
https://crowdpropertycapital.com.au/wp-content/uploads/2020/05/CPC-logo_Strap.png
CPC admin
2017-02-25 19:28:18
2019-08-06 06:04:36
3 Industries Being Disrupted by Crowdfunding